Seeds.Tools #03: One X | One Tree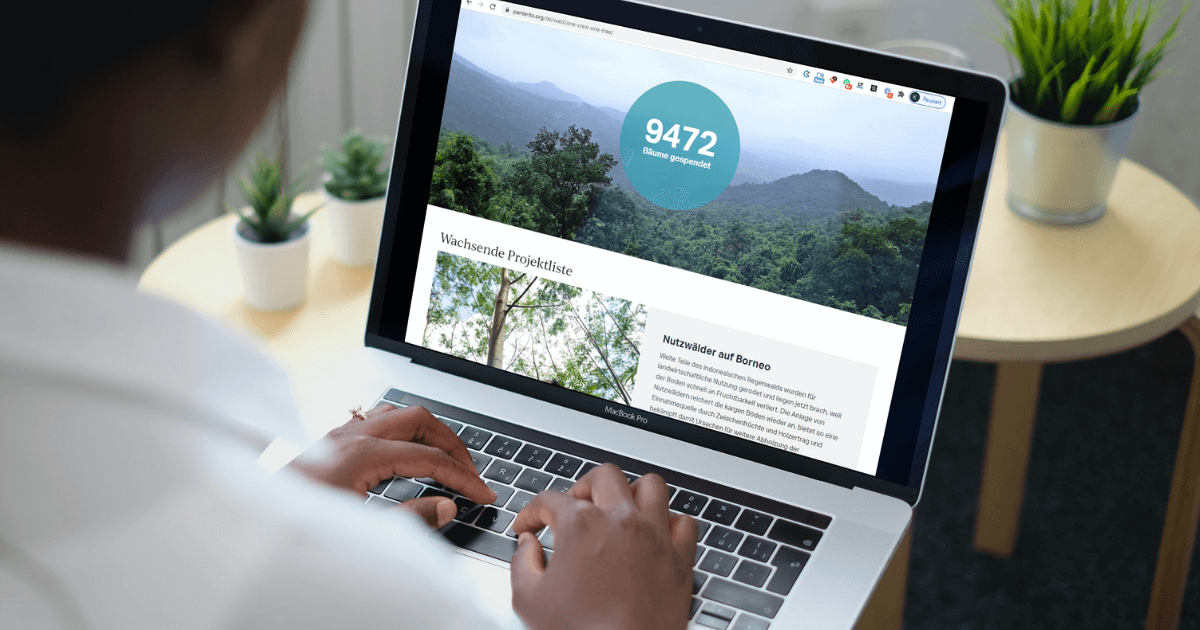 In our eyes, giving something back is part of corporate responsibility. But how can you do this in a meaningful way without spending too many resources? If you're lucky and have open eyes, you might know of a good, worthwhile project in your neighborhood. For those who don't, we've been working on a solution.
What did we look for?
Our recommendations on the tool:
But let´s have a look step by step… only for the impatient ones it goes directly here:
1. Automated counting of an individual indicator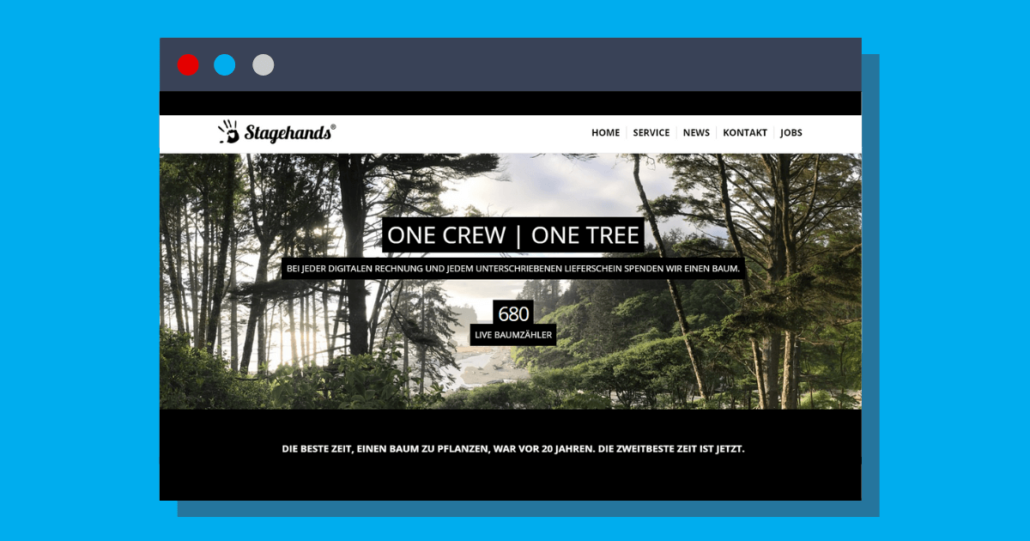 Every industry and every company is different. Therefore, it must be possible to count different indicators. Per invoice, per sale of a certain (core) product or even by turnover. One X | One Tree already carries this principle in its name. This is made possible by an API interface.
Our pilot project is One Crew | One Tree for the event staffing industry, where one tree is donated per digital crew booking. Participating companies include artlogic and Stagehands.
2. High quality and significant impact of the projects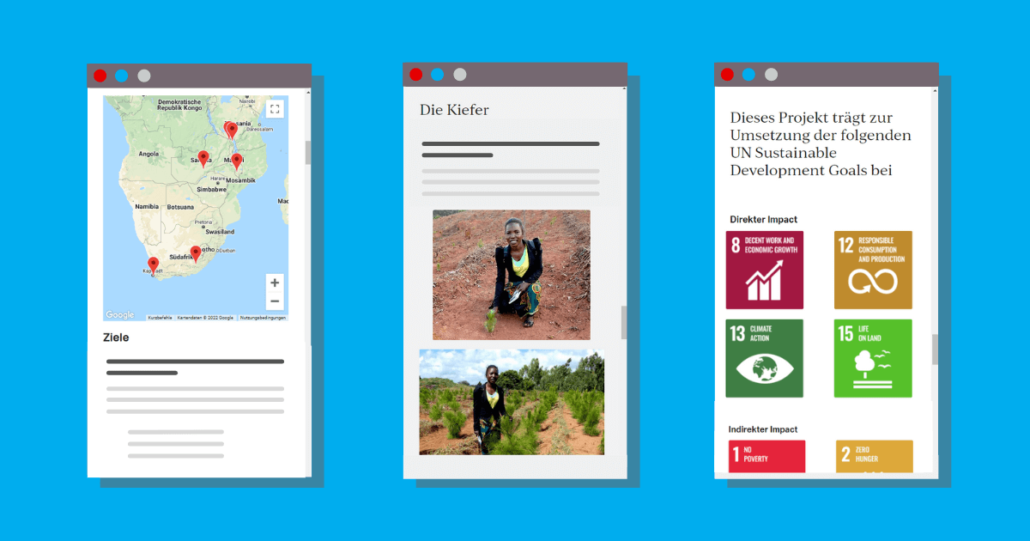 We settled relatively quickly on tree-planting projects because this is where environmental and development aid intertwine – if they are geared toward sustainability. The selection is made by the project partner Panterito Foundation. The planting projects should be designed according to both ecological and economic sustainability criteria and provide monitoring at least in the first (critical) years.
The focus is therefore on agroforestry projects. Here, the initial investment is supported, but the prospect of returns – whether through fruits or timber harvest – is the needed motivation for tree care. After all, this is often the crux of the matter: the organization of the plantations is rather simple, but the trees are ultimately supposed to grow.
The range of agroforestry projects is itself very broad, from semi-natural reforestation to timber plantations that provide soil improvement and shade. Depending on where you are on this range, the costs are just not to be covered for 10 cents, as with some large suppliers. We set 1 € per tree as the lower threshold, 2 € would be optimal. For example, cheaper plantations that already benefit from the scaling effect of an established system can outweigh higher costs for projects that are just starting.
To the project page One Crew | One Tree by Panterito
3. A solution that is easy to implement, runs without effort and can reach the customer as directly as possible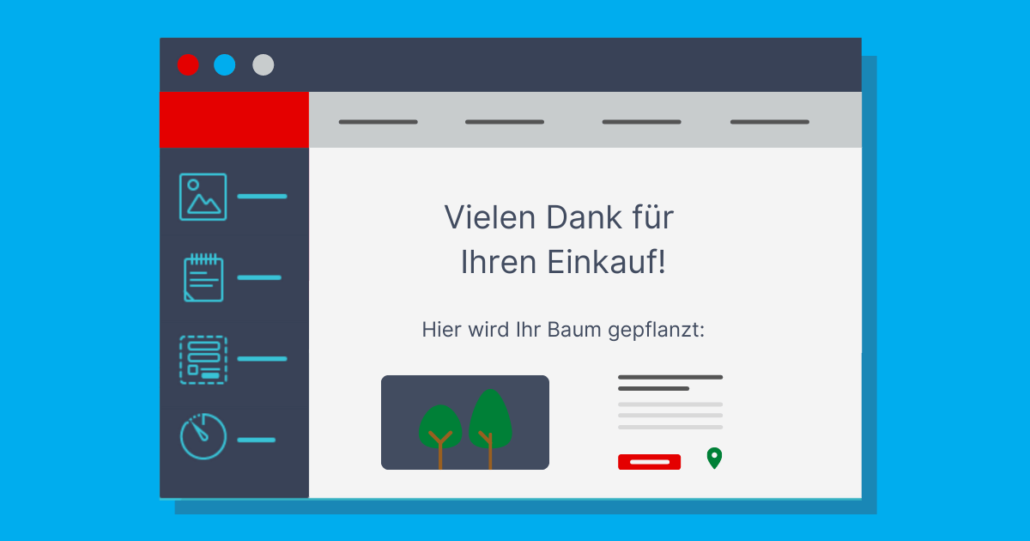 The count is automated. This minimizes the effort and also provides a reliable source of truth.
The tree donations become tangible in two places: Firstly, the tree counter for the website, where the growth of the "company forest" can be tracked live. And secondly, the project presentation with photo and geodata that customers receive: This is where your tree is planted.
Do you have any questions or would you like to implement the tool?
https://sustainable-seeds.com/wp-content/uploads/16.png
630
1200
Kristina
https://sustainable-seeds.com/wp-content/uploads/sustainable-seeds-logo-trademark-1280.png
Kristina
2022-01-24 15:07:02
2023-06-23 12:22:43
Seeds.Tools #03: One X | One Tree